First Balex Launched on DMW Trailer

In Feburary 2016, DMW Trailers was proud to have the first official BALEX Automatic Boat Loader unit fitted and sold on one of our DMW Trailers underneath a Stabicraft 2400 sold by Trev Terry Marine of Taupo. We popped over to the official launch at Mount Maunganui, where proud new owner Peter Bell turned up with his Massey Ferguson and new red Stabi all painted up matching and had the first official launch.
We are excited about the future with Balex and are ready to offer these to all our customers. These can be retro fitted or added at time of production. Please make enquires regarding price and fitting. Or for more information check out www.balexmarine.com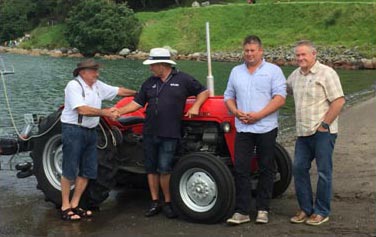 Pictured: Peter Bell, Lex Bacon (inventor of the Balex ABL), Brock Terry of Trev Terry Marine and Greg Dutton of DMW Trailers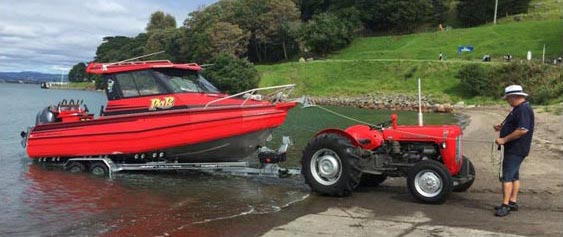 The Automatic Boat Loader - a world's first! Get yours NOW!
No winching, no slipping on the boat ramp, no stress! The Balex® Automatic Boat Loader (ABL) automates the launch and retrieval of your trailer boat. You don't even have to get your feet wet! No more clambering down the slippery boat ramp to attach the winch. No more cranking on the manual winch or slow unreliable electric winching. Transform your new or existing wobble-roller boat trailer into an Automatic Boat Loader for controlled, hassle free launch and retrieval of your boat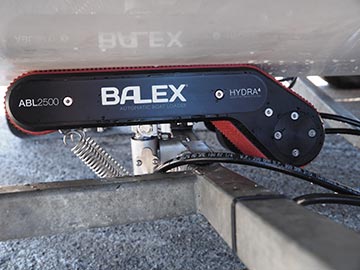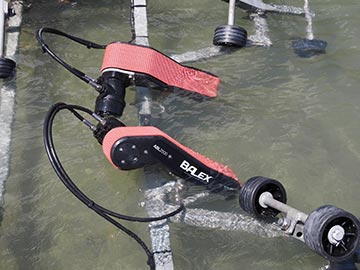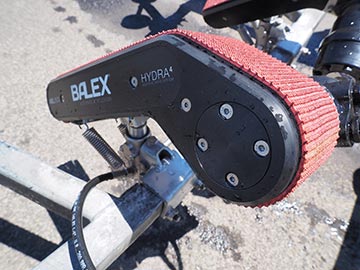 Contact us know to get your ABL installed today!
BALEX - where launching and retrieving goes hands free
See the Balex Automatic Boat Loader in action with a Stabicraft Supercab 2400 on DMW Trailer
Watch the Balex Automatic Boat Loader launching and retrieving a Profile Boats 750HW on a DMW trailer